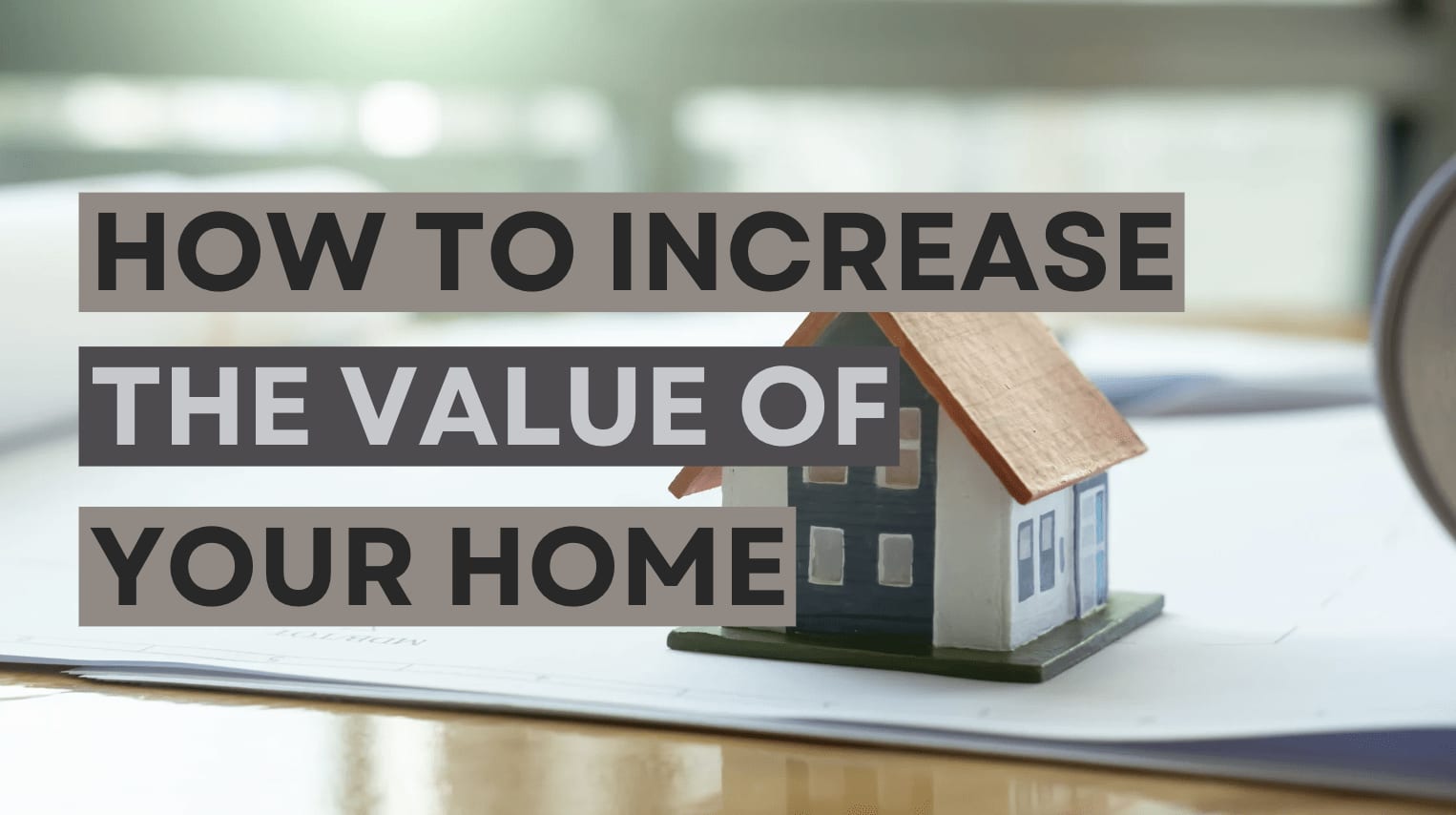 Your home is not just a place to live—it's an investment!
Whether you're planning to sell your home in the near future or simply want to enhance your living space, making strategic renovations and improvements can significantly increase your home's value (and give it a new, refreshed life it may not have been granted before)! Exploring a variety of renovation and improvement project ideas can boost your home's market value and create a more comfortable living environment, and we're hoping to uplift any ideas in the world of home enhancement that may spark your interest!


Upgrade the Kitchen
Often considered the heart of the home, having an up-to-date and stylish kitchen can make-or-break a sale. Consider updating appliances like refrigerators and ovens, replacing outdated countertops, and refreshing the cabinets with a new coat of paint and/or new hardware. A functional kitchen is a major selling point for potential buyers, but a newly-designed, modern kitchen can sell even better!
Enhance Curb Appeal
First impressions matter. They are the most important impression, and often set the tone for any impressions in the future. Investing in robust landscaping, exterior material maintenance, fresh paint, and a well-maintained entryway that has no cracks or chips for the exterior can make a huge difference. Planting a garden of flowers or bushes, embracing topiaries, and making sure the grass is always maintained and cut can be an imperative selling point for buyers. A visually appealing exterior is King.
Add a Fresh Coat of Paint
It can't hurt to give the walls one more coat. Paint is one of the most cost-effective ways to transform a space instantly, with one flick of a brush you've already begun renovations. Choosing the perfect colors that will accent the details of the home is of the utmost importance. Sticking with neutrals or light colors is typically the safest option, as light colors can make a room feel much larger and more inviting. Also, a freshly painted home with no bumps or dings looks well-maintained and updated with potentially no other renovations.
Remodeling the Bathroom
Bathrooms are another critical space within a home, that if the maintenance isn't there or kept up with, disarray can happen quickly and turn away buyers. Consider upgrading things such as fixtures, sconces, and mirrors, replacing worn out flooring or vinyl, and adding modern touches like a new vanity, new shower head, or updated lighting.
Energy-Efficient Upgrades
Cutting edge home tech and energy efficient upgrades are the new hottest thing. Not only does making these upgrades save you money in the long run on utility bills, but it also attracts environmentally-conscious buyers. Installing energy-efficient windows, a programmable thermostat that can bluetooth to your mobile device, and even solar panels can give a home an environmental energy boost and set itself apart from other homes on the market in the area.
Open Floor Plan
If your home has a more traditional, closed-off, layout, consider opening up spaces and walls to create an open floor plan. This can make your home feel so much larger, renewing the space as if it is actually new, and provides a much more modern feel.
Finish the Basement
If you are lucky enough to have a flex space in the basement of your home, renovating and finishing this space can be a difference of several thousands of dollars on an offer. A finished basement provides usable square footage to your home, and can be turned into virtually anything of your heart's desire. Recreation room, home office, guest room, man cave—even an indoor pool if that's what calls you can provide additional value and functionality to the home.
Upgrade Flooring
The flooring inside a home will most likely see the most wear of anything else in the house, obviously, as we walk on it all day everyday. Replacing worn-out carpets or old, splintered wood flooring with brand new or refurbished hardwood, laminate, or tile flooring can have a significant impact on your home's look and severely increase the value. Modern, durable flooring is a strong selling point!
Focus on Storage
Ample storage is one of the biggest selling points in a home for most people. We come with stuff, sometimes lots of it—it's undeniable, and the more places to put things, the better. Consider adding built-in shelves, organizing closets and making more shelves, or creating efficient storage solutions elsewhere in the house to maximize the space available. (Bonus points if it can close for a hidden view!)
Update Lighting
Good lighting can transform a space completely. Replace outdated fixtures, sconces, and bulbs everywhere in the home with fixtures that are more modern, sleek, and energy efficient. This will not only provide better illumination and aesthetic appeal, but can make the room look like a completely different space.
Consider a Deck or Outside Patio Space
The backyard is a huge selling point in a home. Outdoor living spaces are highly desirable, and making sure the back space can be converted best it can is crucial. Adding a deck, patio, fireplace, or outdoor kitchen can create an appealing entertainment area and increase your home's value from the outside in!


Investing in your home through strategic renovations and improvements is a smart way to increase its value and enhance your living experience. Whether you're aiming to sell or simply want a more aesthetic and functional space, these ideas can make a significant difference. With careful planning and attention to detail, you can transform your home into a valuable asset that you'll be proud to call your own.