If your passion is hanging ten, or merely hanging out, these homes in prime global surfing destinations boast a backyard with some of the best swells and sandy expanses that Planet Earth has to offer.
Hardcore surfers can catch a wave—to quote those bards of surf, The Beach Boys—and you'll be sittin' on top of the world. Those who prefer a less nail-biting ride can enjoy more forgiving waves, but still feel on top of the world when the board successfully makes it to shore.
Surfing is not even required to fully appreciate the crash of waves and the ocean's magnificent and mesmerizing power. Sprawl on your patio lounge and watch the surfers shred—thrills by association.

1.

Costa Rica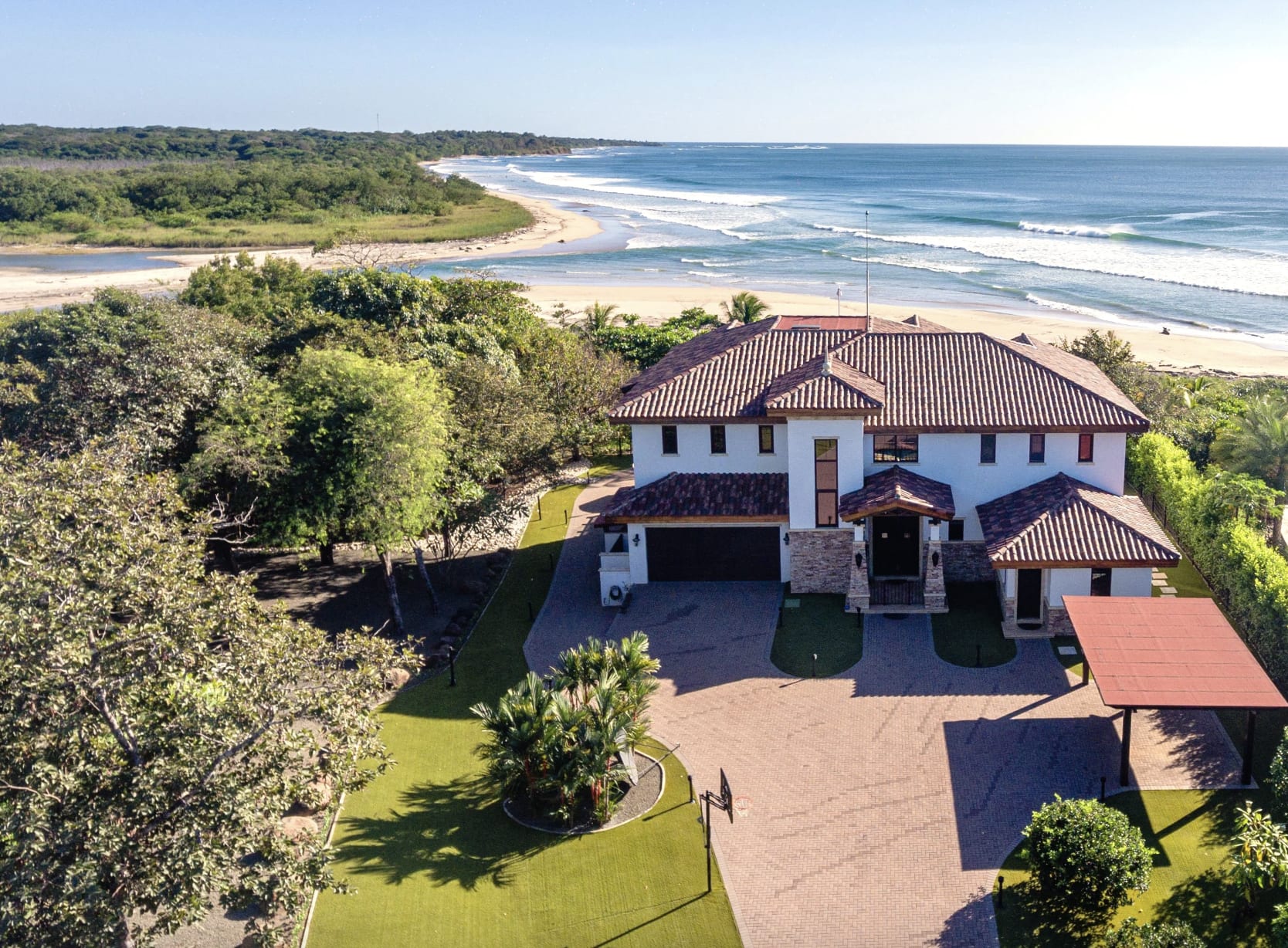 Tamarindo is the surf capital of Costa Rica. Its world-renowned surf breaks, such as Witch's Rock, are featured in The Endless Summer II, the 1994 sequel to Bruce Brown's iconic 1966 surf documentary. This oceanfront estate on Playa Avellanas overlooks five world-class surf breaks and is a short walk from the world-famous beach bar Lola's.
La Vida Mar, a grand beachfront villa on the Nicoya Peninsula, offers unrivaled luxury on Playa Avellanas, one of Costa Rica's most beautiful beaches—and a surfer's paradise.
The 7,000-square-foot, five-bedroom, five-and-a-half-bathroom residence was designed by Boca Raton-based Colestock and Muir Architects. The variegated tile roof, white façade, and bold double-height veranda evoke the timeless Spanish Revival style, but the interiors are sleek and contemporary.
Double-height windows bring in the light and the sunset views, while the sight lines are oriented towards the pool terrace with its freeform, infinity-edge saltwater pool and Jacuzzi. 
No other oceanfront estate in Costa Rica can compete with La Vida Mar's location. The half-acre property faces west, and offers glorious Pacific sunset views, as well as the privacy and security of Avellanas, a guard-gated community in the wider Hacienda Pinilla resort.
The property has an unparalleled location overlooks five surf breaks, including reef breaks, beach breaks, and even a river mouth, all along the same stretch of beach. The world-famous beach bar Lola's is a 10-minute walk.


2.

Malibu, California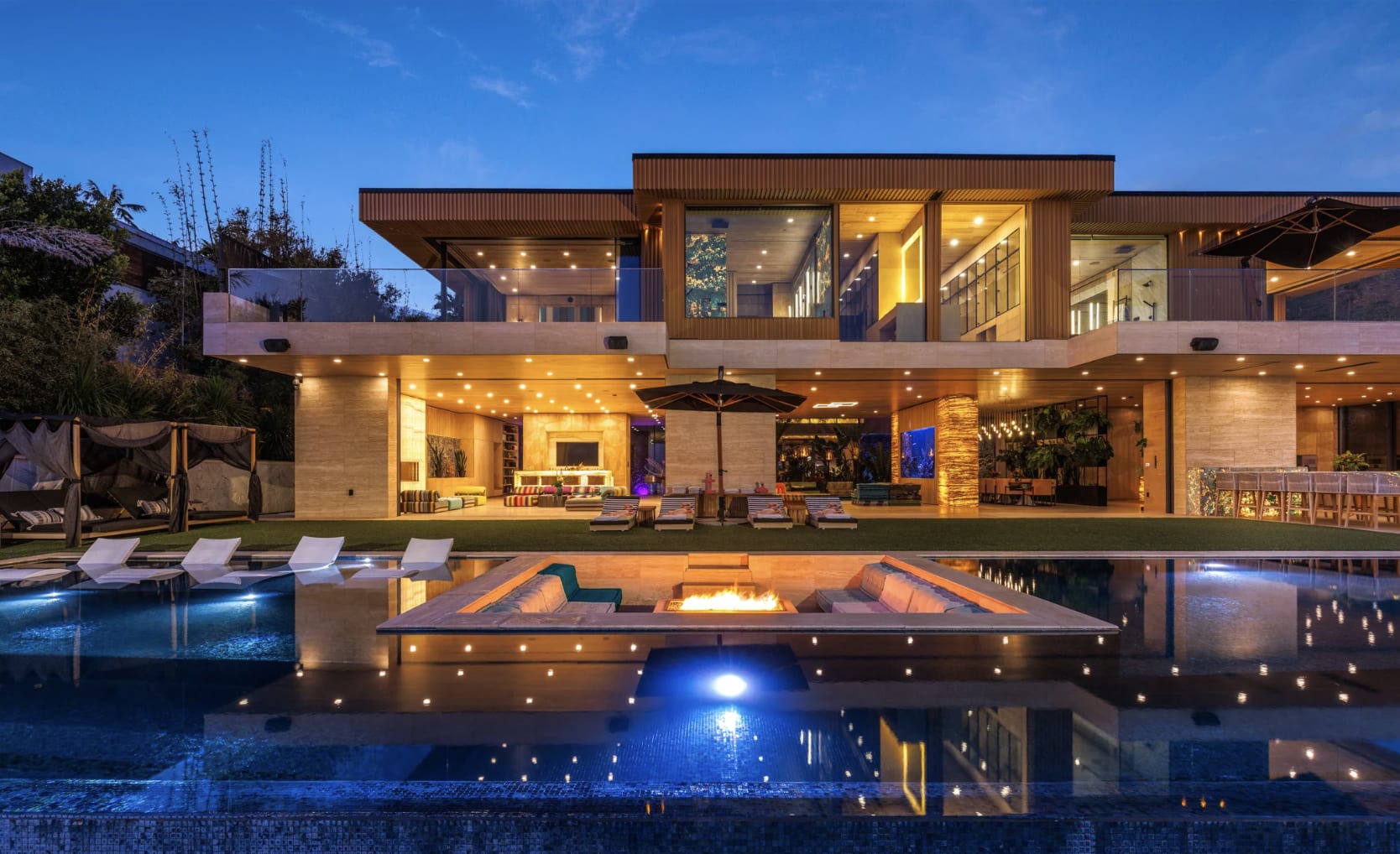 The 1959 movie Gidget brought surfing into the mainstream. It was filmed at Leo Carrillo State Park in Malibu, California, just down the coastline from this spectacular contemporary estate.
Malibu, California, the "surfing capital of the world," is the setting for The Kaizen House.
This contemporary coastal masterpiece is just across the Pacific Coast Highway from County Line Beach, a surfing hotspot just north along the coastline from Leo Carrillo Beach, Zuma Beach, and Trancas Canyon.
Completed in 2022, The Kaizen House is the vision of designer/developer Kris Halliday. The 20,000-square-foot, six-bedroom, 10-bathroom residence offers the ultimate luxury living experience indoors and outdoors, with ocean, mountain, and canyon views from nearly every vantage.
Built to last, the home is constructed from super-reinforced concrete and an exterior of composite wood, travertine, and carved stone. The interiors have a feng shui aesthetic, with custom-crafted details, such as hand-carved stone walls, exotic wood floors, and motorized, frameless glass walls to bring the outdoors in.
Among the lavish resort-inspired amenities are a Dolby Atmos theater, a 2,000-gallon aquarium, a 20,000-gallon koi pond, two primary suites, two spacious four-bay garages with electric car chargers, and a 95-foot-long infinity pool facing the surf. 


3. Algarve, Portugal
This elegant villa is a sanctuary on the Algarve, yet it's close to the region's famous golden beaches and world-class golf courses.
Golden sand beaches and championship golf courses are among the attractions of the Algarve. Portugal's southernmost region is surrounded on two sides by the Atlantic, which also makes it a mecca for surfers.
This contemporary villa designed by architect Vitor Vilhena is a sleek seaside retreat with an entertainment suite, gym, sauna, elevator, and a four-car underground garage.
Outdoors are multiple terraces for relaxation and entertaining, beautiful gardens, a bar, Jacuzzi, and swimming pool.
Of course, there's easy access to the Algarve's best surf beaches. One underwater duck dive on your board into the belly of a wave and the impossibly blue waters of the Algarve reveals schools of tropical fish, making you feel one with the sea.


4.

Biarrit

z

,

France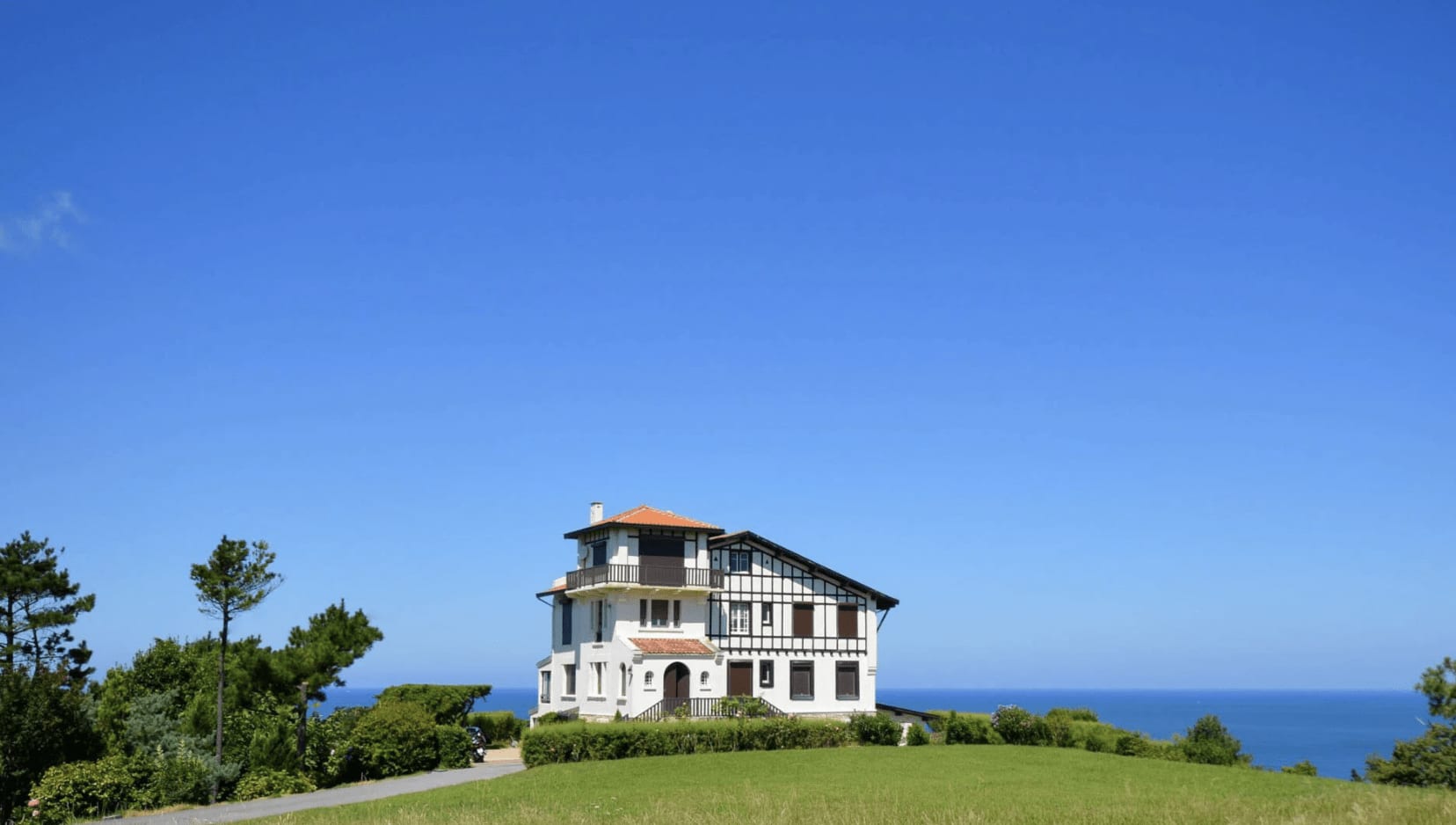 Biarritz, a prestigious coastal resort on the Côte des Basques, is the birthplace of French surfing. This elegant seaside estate in Bidart, just north along the coast, encapsulates the heart and soul of Biarritz in days gone by.
This grand seaside cottage is a few minutes up the coast from Biarritz, the surf capital of France.
Set on a headland, within 12 acres of verdant grounds, the property offers a panoramic view of the Basque coastline, extending from Biarritz and the Landes region to the north, and south to the Pyrenees and Spain, all just a few minutes' walk from the tony resort and its fine restaurants and chic shops. 
The main house, built in 1923 with modern lines and layout, offers 3,767 square feet of space with elegant reception rooms and four spacious bedroom suites, most with ocean or mountain views.
A meticulous renovation in 2021 preserved its period character while providing a bright, airy kitchen with marble countertops, and sumptuous contemporary bathrooms. 
In addition, there is a guest annex and a caretaker's cottage, configurable to provide an additional three or four bedrooms.
The enclosed grounds include a garage and a heated swimming pool. Access to the beach and its long rollers and hollow waves, is by a pathway traversing a forest of pine and oak trees.